Plenary 1: Health-orientation of health services by management systems – what and why?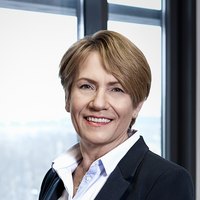 Bożena Walewska-Zielecka
Chair of the HPH Governance Board, Medical University of Warsaw, Poland
Bożena Waleska-Zielecka is a medical doctor and Professor in Public Health at the Medical University of Warsaw, Faculty of Health Science. Since 2011, Dr. Waleska-Zielecka has acted as the Coordinator of the National HPH network in Poland and has served as a Public Health Committee member of the Polish Academy of Sciences since 2020. In addition to her terms as the former HPH Governance Board Chair (2016-2018) and Board member (2014-2016), Dr. Waleska-Zielecka has gained valuable competencies in healthcare management and quality assurance. She is a graduate of the Medical Faculty, Medical University of Warsaw and is a practicing heptologist and travel medicine doctor with special interests in health promotion, immunology of diseases of hepatotropic viruses, aetiology, infectious diseases, and epidemiology.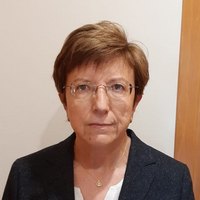 Carmen Cabezas
Secretary for Public Health, Department of Health, Government of Catalonia, Spain
PhD in Medicine and Translational Research (University of Barcelona).
Master's degree in Health Sciences Methodology from the Autonomous University of Barcelona.
Specialist in Family and Community Medicine and Preventive Medicine and Public Health.
Diploma in Health.
Postgraduate Diploma in Quality Management (UAB-Avedis Donabedian Foundation).
Member for more than 25 years of the working groups on Health Education of the Program of Preventive Activities and Health Promotion (PAPPS) of the Spanish Society of Family and Community Medicine (semFYC) and the working groups on Smoking Prevention and Control of the Spanish and Catalan Society of Family and Community Medicine (semFYC). Chair of these groups for a period of 5 years.
Author of more than 100 scientific publications in journals and book chapters.
More than 100 lectures invited to scientific conferences, especially in the fields of preventive medicine and health promotion.
For 20 years she has developed teaching and research in these same areas.
From 2006 to 2021 she has been the Deputy Director General for Health Promotion of the Public Health Agency of Catalonia of the Department of Health of the Generalitat de Catalunya.
Since June 2021 she is the Secretary of Public Health of the Department of Health of the Generalitat de Catalunya.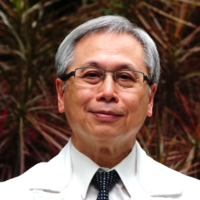 Ying-Wei Wang
Professor Tzu Chi University, Tzu Chi General Hospital, Taiwan
Dr Wang Ying Wei is the consultant in Hualien Tzu Chi Hospital and director of the Centre for Palliative Care. He is also Professor in the Department of Medical Humanities, Tzu Chi University. He received his MD degree from National Taiwan University and PhD from Tulane University in US. He completed his residency training in Family Medicine in Taiwan University Hospital. He was the former Director General in Health Promotion Administration MOHW, the former Secretary General in Taiwan Network of Health Promoting Hospitals and Health Services. His speciality included palliative care, medical education, and health promotion.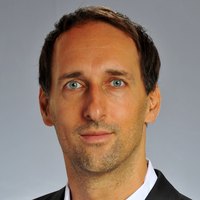 Claas Röhl
President NF Kinder / President NF Patients United / President EUPATI Austria
Claas Röhl was born in Rio de Janeiro/ Brazil on 25.6.1979. He grew up in Vienna and studied communication science at the University of Vienna, after graduating from an engineering school. When his daughter was diagnosed with a rare disease called Neurofibromatosis he began to educate himself on this disease and did several educational programs on patient advocacy, patient involvement in research and fundraising. He set up the Austrian patient organization NF Kinder in Dec 2013 and in collaboration with Medical University of Vienna NF Kinder has set up Austrias first center of expertise for Neurofibromatosis in 2018. On a national level Claas Röhl is also chair of EUPATI Austria, co-chair of the umbrella organization for oncological patient organizations "Allianz der onkologischen PatientInnenorganisationen", a member of the board of the Austrian umbrella organization for Rare Diseases "Pro Rare Austria", and he is a member of an expert advisory board for oncology at the Austrian health ministry. Claas Röhl is also involved in several international organizations, like the European umbrella organization for NF patient organizations "NF Patients United" that he chairs, the ERN GENTURIS where he serves as a member of the executive committee, or the scientific committee of IMI.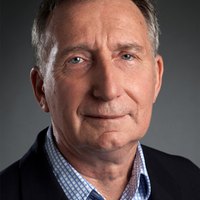 Jürgen M. Pelikan
Chair of the Scientific Committee of the International HPH Conference
Professor em. Jürgen M. Pelikan, Ph.D., is the Founder and Director of the WHO Collaborating Centre for Health Promotion in Hospitals and Health Care at Gesundheit Österreich GmbH (Austrian Public Health Institute). As principal investigator (PI) of the WHO model project "Health and Hospital" and the first European Pilot Hospital Project he has co-initiated the International Network of Health Promoting Hospitals and Health Services. Since its start, he is Chair of the Scientific Committee of the annual International HPH Conferences and advisor to the HPH Governance Board. Prof. Pelikan has an outstanding expertise in HPH-related projects including directing two EU-projects Health Promotion in Primary Health Care, General Practice and Community Pharmacy, and Migrant Friendly Hospitals. He was also involved as work package leader and PI in the first European Health Literacy Survey, the Diabetes Literacy Project and Health Literate Health Care Organizations. He is research co-chair of the WHO Action Network Measuring Population and Organizational Health Literacy (M-POHL) and is international PI of its European Health Literacy Survey 2019 (HLS19). Prof. Pelikan, a sociologist, has authored numerous publications on the theory of health and health promotion including salutogenesis, the settings approach, evaluation in health promotion, quality in health care, health literacy, and health literate health care organizations. Concerning HPH, he (co)authored the Budapest Declaration, the Vienna Recommendations, the 18 HPH core strategies and the New Haven Recommendations. He was a former President of the European Society of the Sociology of Health and Medicine and an elected member of the board of trustees of the International Union of Health Promotion and Education, a consultant to WHO/Euro, WHO-HQ and the European Commission. He was a member of the editorial board of the journal Health Promotion International and is a co-editor of Clinical Health Promotion – Research and Best Practice for patients, staff and community.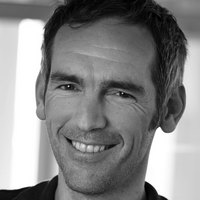 François Beck
Director, Prevention and Health Promotion Unit at Public Health France (Santé publique France)
Holder of the Ph.D. degree in sociology of health, statistician, François BECK is the Director of the Prevention and Health Promotion Unit at Public Health France (Santé publique France) comprising about 100 researchers, engineers and assistants. He is also a researcher at the CESP. From 2014 to 2017, he was the Director of the French Monitoring Centre on Drugs and Drug Addiction (OFDT). His research activities, leaning on an epistemological reflection on the quantification of sanitary and social questions, have focused on addictive behaviours, drug-related social factors, sleep, social inequalities, and mental health, with a special emphasis on methodological issues, gender, risk perception, and cross-cultural comparisons. Since 1997, he has developed and implemented several general population surveys on alcohol, tobacco, and illicit drug use in the adult and adolescent general population in France. He has been involved as principal investigator in several of them. He has also been a Member of several scientific committees and advisory boards.
Back to Agenda