Program
The conference will focus on the development of health-oriented health care management systems and provides an opportunity to share and exchange information about global experiences and practices. In two plenary sessions, renowned international experts will address the main theme of the conference. In addition, the conference will offer a rich parallel program including oral presentations and posters on the main theme and other topics relevant to HPH.
After the live session on October 12th, participants will have the ability to watch and stream all presenations and sessions as well as posters for 15 days afterwards.
Detailed and continuously updated program see below.
Plenary 1: Health-orientation of health services by management systems – what and why?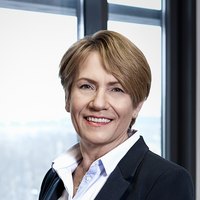 Bożena Walewska-Zielecka
Chair of the HPH Governance Board, Medical University of Warsaw, Poland
Bożena Waleska-Zielecka is a medical doctor and Professor in Public Health at the Medical University of Warsaw, Faculty of Health Science. Since 2011, Dr. Waleska-Zielecka has acted as the Coordinator of the National HPH network in Poland and has served as a Public Health Committee member of the Polish Academy of Sciences since 2020. In addition to her terms as the former HPH Governance Board Chair (2016-2018) and Board member (2014-2016), Dr. Waleska-Zielecka has gained valuable competencies in healthcare management and quality assurance. She is a graduate of the Medical Faculty, Medical University of Warsaw and is a practicing heptologist and travel medicine doctor with special interests in health promotion, immunology of diseases of hepatotropic viruses, aetiology, infectious diseases, and epidemiology.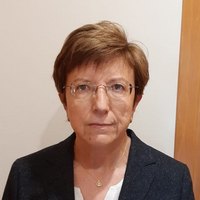 Carmen Cabezas
Secretary for Public Health, Department of Health, Government of Catalonia, Spain
PhD in Medicine and Translational Research (University of Barcelona).
Master's degree in Health Sciences Methodology from the Autonomous University of Barcelona.
Specialist in Family and Community Medicine and Preventive Medicine and Public Health.
Diploma in Health.
Postgraduate Diploma in Quality Management (UAB-Avedis Donabedian Foundation).
Member for more than 25 years of the working groups on Health Education of the Program of Preventive Activities and Health Promotion (PAPPS) of the Spanish Society of Family and Community Medicine (semFYC) and the working groups on Smoking Prevention and Control of the Spanish and Catalan Society of Family and Community Medicine (semFYC). Chair of these groups for a period of 5 years.
Author of more than 100 scientific publications in journals and book chapters.
More than 100 lectures invited to scientific conferences, especially in the fields of preventive medicine and health promotion.
For 20 years she has developed teaching and research in these same areas.
From 2006 to 2021 she has been the Deputy Director General for Health Promotion of the Public Health Agency of Catalonia of the Department of Health of the Generalitat de Catalunya.
Since June 2021 she is the Secretary of Public Health of the Department of Health of the Generalitat de Catalunya.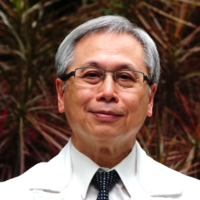 Ying-Wei Wang
Professor Tzu Chi University, Tzu Chi General Hospital, Taiwan
Dr Wang Ying Wei is the consultant in Hualien Tzu Chi Hospital and director of the Centre for Palliative Care. He is also Professor in the Department of Medical Humanities, Tzu Chi University. He received his MD degree from National Taiwan University and PhD from Tulane University in US. He completed his residency training in Family Medicine in Taiwan University Hospital. He was the former Director General in Health Promotion Administration MOHW, the former Secretary General in Taiwan Network of Health Promoting Hospitals and Health Services. His speciality included palliative care, medical education, and health promotion.


Back to Agenda
October 13-27, 2021
Post-streaming with access to all plenary sessions, parallel sessions, posters and partners' stands, and availability of chat function for registered participants.