Plenary 5
Reorienting health services and systems: 30 years after the Ottawa Charter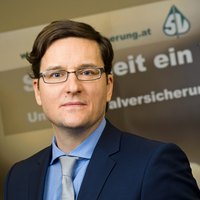 Mag. Alexander HAGENAUER, MPM
Deputy General Manager at the Main Association of Austrian Social Security Organizations, AUT
Alexander Hagenauer holds a Master's Degree in Law at Johannes Kepler University Linz and has conducted post gradual Master's studies at Johannes Kepler University Business School – LIMAK. From 2004 to 2008, he worked in the management secretariat of the Regional Health Insurance Organization for Upper Austria. In the years 2008 to 2013, he was Chief of Cabinet to the Austrian Minister of Health and since 1st, 2013 he holds the position of Deputy General Manager at the Main Association of Austrian Social Security Organizations.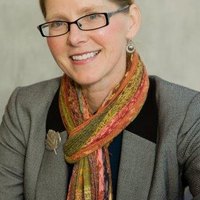 Susan FRAMPTON
President of Planetree, Vice-President of the HPH Governance Board, USA
Susan Frampton is the President of Planetree, a non-profit advocacy and membership organization that works with a growing international network of healthcare provider organizations implementing patient-/person-centered models of care. Dr. Frampton, a medical anthropologist, has authored numerous publications, including the third edition of Putting Patients First (Jossey-Bass 2013), a chapter in Providing Compassionate Health Care (Routledge 2014), and the National Academy of Medicine Discussion Paper Evidence-Base for Patient-Engaged Care (pending 2017). Dr. Frampton currently co-chairs the Advanced Illness Care Action Team convened by National Quality Form, serves on the Governing Board for the WHO-CC International Network of Health Promoting Hospitals, has participated on The Joint Commission's Expert Advisory Panel on culturally competent patient-centered care standards, and currently chairs the NAM's Scientific Advisory Panel on the Evidence Base for Patient-Centered Care. In addition to speaking internationally on culture change and patient experience, she was honored in 2009, when she was named one of "20 People who Make Healthcare Better" by Health Leaders Magazine.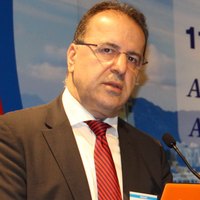 Prof. Alan DILANI, PhD
General Director, International Academy for Design and Health, SWE
Professor Alan Dilani, Ph.D. is a founder of the International Academy for Design and Health (IADH) and the journal, WORLD HEALTH DESIGN. Dr Dilani has been engaged worldwide in several universities in the field of Design and Health developing a "Salutogenic Design", in both medical and design institutions. He holds a Masters of Architecture in Environmental Design from the Polytechnic of Turin, Italy and a Ph.D. in Health Facility Design from the Royal Institute of Technology, Stockholm. His research at the Karolinska Institute, Medical University, which developed a multidisciplinary research approach, led to a new definition called "Salutogenic Design". He has designed all types of healthcare facilities and has been consulted as an advisor for several Ministries of Health around the world. He lectures worldwide and author of numerous articles and books in the field of Design and Health. Dr. Dilani was awarded in 2010 from the American Institute of Architect, Academy of Architecture for Health for his promotion of high quality design research.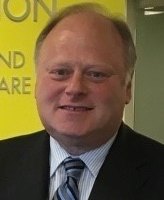 Harold F. WOLF III (Hal)
Director, The Chartis Group, USA
Hal Wolf is an internationally respected health care and informatics executive joining The Chartis Group in 2015. Hal is a leading authority on integrated care models and mHealth development and implementation, working with health systems and organizations on end-to-end clinical operations, digital health strategy and precision medicine. Hal works globally with established companies and start-ups in support of Care Delivery and integration of m-Health products. Hal is Vice-Chair, Board of Directors, Health Information and Management Systems Society (HIMSS) and Board Chair of the International Care Delivery Alliance (ICDA). Hal is the former role as Senior Vice President and Chief Operating Officer of Kaiser Permanente, The Permanente Federation. Hal is an adjunct professor the Maersk Mc-Kinney Institute, University of Southern Denmark and at the Center for Innovative Medical Technology at Odense University Hospital and the Odette School of Business, University of Windsor.
Hal holds degrees from Wake Forest University and North Carolina State University.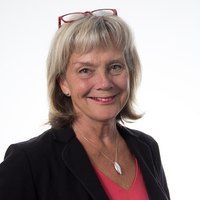 Margareta KRISTENSON
Chair of the HPH Governance Board and Senior Advisor of the HPH Network Sweden
Margareta Kristenson (MD, PhD) is specialist in Social and Preventive Medicine and in Family Medicine. She is professor in Social and Preventive Medicine at Linköping University and chief physician in Social and Preventive medicine at the Centre for Health and Health Care Development in Östergötland, South East Sweden.
Dr. Kristenson was, during 1995-2017, National Coordinator of the Swedish HPH Network and is today Senior Advisor for this network. She is chair of the Governance Board for the international HPH Network and member of the Scientific Committee for the International HPH Conference.
Her research concerns possible causes for socioeconomic inequalities in health, where her main interest is the importance of psychosocial factors and psychobiological stress mechanisms for socioeconomic differences in Coronary Heart Disease incidence. Especially, her group focuses on the protective effects of psychosocial resources. Another area of research is Patient Reported Outcome Measures (PROM) and how the use of these measures can lead to a better health orientation of health services.
She was the chair of a Regional Commission on Health Equity in Östergötland working 2013-2014. She was also a commissionaire in the Swedish National Commission on Health Equity, which worked 2015-2017 and has now laid its suggestions to the Swedish Government. In this work, she has her special focus on the development of an Equity sensible and Health Promoting Health Service.
a.o. Prof. Dr. Herwig OSTERMANN
Executive Director, Gesundheit Österreich GmbH (Austrian Public Health Institute) AUT
Herwig Ostermann, a.o. Prof. Dr., is executive director of the Austrian Public Health Institute and associate professor (part-time) at the Department for Public Health and Health Technology Assessment at the University for Health Sciences, Medical Informatics and Technology in Hall/Tyrol (UMIT). He studied international economics in Innsbruck and Dublin and holds a master's and doctoral degree in Health Sciences from UMIT. Herwig Ostermann has an in-depth knowledge of national and international health systems serving as an advisor to the Austrian Ministry of Health with regard to structural and economic impacts of the health reform.
(Foto Credit: Foto Fayer)
Sally FAWKES
Coordinator, HPH Network of Australia, La Trobe University, Melbourne, AUS
Sally Fawkes is a senior academic at La Trobe University, Australia, coordinating two doctoral programs (public health, medicine) and post graduate health promotion studies. She holds a BSc, MBA (Monash) and PhD on foresight and health policy (La Trobe). Sally is a regular technical advisor to WHO in her core fields of research, teaching and consulting: health leadership development; health promoting health systems; using foresight and systems thinking for innovation in health; urban health and Healthy Cities; and health literacy. Sally was one of the first leaders in Australia of hospital-based health promotion portfolios. She has been associated with the International HPH Network since 1993 and has served three terms on the HPH Governance Board. Sally is also a board member for Victorian Health Promotion Foundation, the first health promotion body in the world to be funded by tobacco tax, and an executive committee member of the Council of Public Health Institutions Australasia.
Back to Agenda