Opening Plenary: Impact of critical trends on public health and health care – the role of health promotion
Panel Discussion: Experiences in dealing with critical trends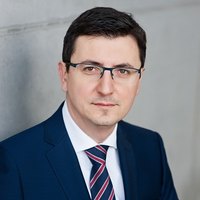 Grzegorz JUSZCZYK
Director General, National Institute of Public Health, Poland
Grzegorz Juszczyk, MPH, Ph.D., is the director-general of the National Institute of Public Health in Poland since October 2017. He is a public health specialist who has worked as a researcher at the Department of Public Health at Medical University of Warsaw in Poland. He received his Master of Public degree in Poland (Jagiellonian University in Cracow) and in the Netherlands (Maastricht University). He has also graduated from the one-year preMBA managerial training.
Dr. Juszczyk earned his doctorate degree in public health from Medical University of Warsaw in 2008. His main research interest concerns health of working population and interventions that may increase healthy life years. Since 2003 he has had, as a consultant, the opportunity to plan, implement and evaluate health promotion activities for employees and their families in more than 200 public and private companies in Poland. He has also supervised the processes of health needs assessment for employees and teams implementing preventive and education activities for more than 1,200,000. In 2013-2016 on behalf of Polish employers he had been a member of the Advisory Committee on safety and health at work (ACSH) by the European Commission.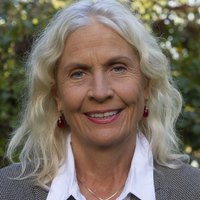 Anna STAVDAL
President-elect, WONCA World
Anna Stavdal is a family medicine specialist, she has worked in clinical practice in the same area of Oslo for 30 years. She is associate professor at the Department of General Practice, University of Oslo. She is an experienced speaker and advocate for family medicine.
Anna is the former chair of the Norwegian College of General Practice, former president of Nordic Federation of General Practice and immediate past president of WONCA Europe.
From October 2018 she is the president-elect of WONCA World, to take office as president in November 2020.
(WONCA is the World Organisation of Family Doctors, representing more than half a million family doctors engaged in research, education and professional development in family medicine.)
Ying-Wei WANG
Director-General, Health Promotion Administration, Ministry of Health and Welfare, Taiwan
Current Position
Director-General, Health Promotion Administration, Ministry of Health and Welfare, Taiwan, Associate Professor, School of Medicine, Tzu Chi University, Taiwan
Education
Dr. P.H., School of Public Health & Tropical Medicine, Tulane University, U.S.A.
M.P.H., School of Public Health & Tropical Medicine, Tulane University, U.S.A.
M.D., School of Medicine, National Taiwan University, Taiwan
Working Experience
Director, Department of Medical Humanities, School of Medicine, Tzu Chi University
Director, Heart Lotus Care Ward, Buddhist Tzu Chi General Hospital
Secretary-general, Taiwan Society of Health Promotion Hospitals
Council member, Asia Pacific Hospice Palliative Care Network
Director, Department of Family Medicine, Buddhist Tzu Chi General Hospital
Director, Center for Faculty Development and Instructional Resources, Tzu Chi University
Deputy Director General, Bureau of Health Promotion, Department of Health, Taiwan
Attending Physician, Department of Family Medicine, Buddhist Tzu Chi General Hospital
Attending Physician, Department of Geriatrics, Taipei Hospital
Resident, Department of Family Medicine, National Taiwan University Hospital
Major Research Area
Family Medicine, Palliative Care, Community Health, Health Promotion, Medical Education
Back to Agenda