Plenary 2: Opportunities and challenges of digitalization for health care and public health
Trends of digitalization in health care
High tech digital health solutions enabling high touch relationships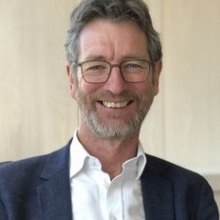 Bob GANN
Bob Gann is an independent consultant, specialising in digital inclusion and combating digital health inequalities.
He is currently working as Digital Inclusion Specialist for the National Health Service (NHS) in England, and has recently carried out an independent review of digital inclusion and health in Wales.
He is a Specialist Advisor in Digital Health to the Care Quality Commission, and Visiting Professor in Health Informatics at Plymouth University. He also advises on research programmes for the Health Experiences Research Group at Oxford University.
Previously in his career Bob was Director of the NHS Widening Digital Participation programme, Director of Strategy & Partnerships for the NHS website (www.nhs.uk) and Director of New Media at NHS Direct.
He presents regularly on digital inclusion and health worldwide, and was a member of the WHO eHealth Technical Advisory Group.
Email: bob.gannnhsnet
Twitter: @Bob_Gann
Abstract summary:
"At its best, technology supports and improves human life; at its worst, it alienates, distorts and destroys" (John Naisbitt, High Tech, High Touch: Technology and Our Search for Meaning).
The futureologist, John Naisbitt, laid down his challenge as long ago as 1999, in the early days of the internet. Even he could not have foreseen the enormous advances in digital health: millions of health websites, hundreds of thousands of health apps, personalised self management, virtual consultations, wearable technology, big data analytics, genomics, artificial intelligence.
There is a common perception that increased use of technology furthers human disconnection. On the contrary, at its best, technology can facilitate communication, reduce isolation, build relationships, and promote lifestyles which are healthy and engaged.
The presentation will illustrate how health organisations, particularly in the UK, are working with patients and consumers to ensure digital technologies support, rather than replace, high touch human relationships.
Digital technologies are enabling personal interactions with clinicians, freeing us from the constraints of the physical world (including the time, cost and stress of travel) through video consultations.
Digital self management and lifestyle plans are personalised and relevant to individual concerns and preferences, rather than impersonal "one-size-fits-all" approaches.
Intergenerational befriending schemes are connecting schoolchildren and older people in care homes, where the children introduce the older people to digital devices and how to use them. Virtual reality headsets are allowing people who would otherwise be withdrawn and isolated to experience a world outside the confines of their care environment.
Rather than meaning people become inactive, digital technologies can be a powerful way of motivating people to get mobile. People are using wearable fitness monitors to motivate physical activity, often sharing experiences with others in communities.
Loneliness and isolation is a major public health challenge, with a health impact equivalent to living with a long term condition or smoking 15 cigarettes a day. People who would otherwise be lonely and isolated are being supported to get online so that they can keep in touch with friends and family – technology enabling rather than replacing human contact.
Digital solutions for health promotion: Examples of good practice and implementation perspectives
Back to Agenda