Plenary 3: Challenges and chances for high touch interaction and communication in health care in an era of high tech
High tech as a means to develop and support good high touch interaction
Shared-decision making in the context of new information technologies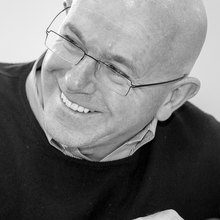 Glyn ELWYN
Professor Glyn Elwyn BA MD MSc PhD FRCGP
Glyn Elwyn is a clinician, researcher, and innovator. He is a tenured professor at The Dartmouth Institute for Health Policy and Clinical Practice, USA, and at the Scientific Institute for Quality of Healthcare, Radboud University Nijmegen Medical Centre, Netherlands.
He is a Visiting Professor at University College London, UK, and retains an Honorary Chair at Cardiff University, UK.
After reading the humanities he qualified in medicine, completed a Masters in Education in the UK, and obtained his doctorate in 2001 at the Radboud University Nijmegen Medical Centre, Netherlands, with Professor Richard Grol.
He leads an international interdisciplinary team examining the implementation of shared decision making into clinical settings. He developed Option Grid TM patient decision aids, evidence-based tools that empower people to choose the care that suits them best, licensed in 2017 to EBSCO Health. He has developed the Observer OPTION and collaboRATE measures of shared decision making. He is the lead editor of Shared Decision Making: Evidence-Based Patient Choice, Oxford University Press, 3rd edition, 2016. Peer-reviewed publications: 381, H-index 90.
Health promoting person-centred care over the whole care chain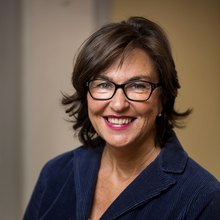 Inger EKMAN
INGER EKMAN RN, PhD, Professor, founder and former director of University of Gothenburg Centre for Person-Centred Care (GPCC) www.gpcc.gu.se
During 2006-2010, Inger Ekman was head of Institute of Health and Care Sciences and 2010-2012 vice dean at the medical faculty (the Sahlgrenska Academy). Between 2010 - 2019 she was the director of GPCC, a research centre including care sciences, medicine, pedagogics and economics. Her research focuses on long term illness and person-centred care interventions. Inger Ekman has more than 140 publications in scientific journals and is since 2016 the chair of COST 15222 (www.costcares.eu) a European initiative with 28 countries, on testing implementation of person-centred care within the frame of cost containment and improved quality of care.
Abstract summary:
The focus of person-centredness in health care is that a patient is a person with capabilities and needs. Person-centred care involves a partnership between the health care professional and the patient (often with relatives) and contain the following interrelated parts:
Initiating the partnership – the patient narrative, the patient's experience, resources and needs can be identified in the narrative, and forms the basis for the continued planning, together with relevant examinations and tests.
Working the partnership – the personal health plan is co-¬created by the patient and the health professionals.
Safeguarding the partnership - documenting the agreed goals and the personal health-plan
Based in this operationalizing of person-centred care, Centre for Person-Centred Care at University of Gothenburg (GPCC) has performed more than 20 controlled studies evaluating the effect of PCC, most of them showing positive results. In this presentation examples of randomized controlled studies evaluating person-centred health promotion over the whole care chain and over distance (tele-care) will be presented.
The intervention in the respective study will be presented in detail and some of the results were
Return to previous activity (e.g work)
Increased self-efficacy
Sustainable effects 2 years
Significantly better effect in low-educated patients
Back to Agenda