Plenary 4: Dialogue and digitalization in health promoting primary health care and public health
New forms of medical care in the community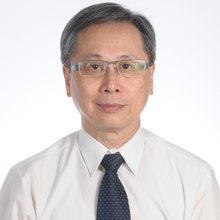 Ying-Wei WANG
Director-General, Health Promotion Administration, Ministry of Health and Welfare, Taiwan
Current Position
Director-General, Health Promotion Administration, Ministry of Health and Welfare, Taiwan, Associate Professor, School of Medicine, Tzu Chi University, Taiwan
Education
Dr. P.H., School of Public Health & Tropical Medicine, Tulane University, U.S.A.
M.P.H., School of Public Health & Tropical Medicine, Tulane University, U.S.A.
M.D., School of Medicine, National Taiwan University, Taiwan
Working Experience
Director, Department of Medical Humanities, School of Medicine, Tzu Chi University
Director, Heart Lotus Care Ward, Buddhist Tzu Chi General Hospital
Secretary-general, Taiwan Society of Health Promotion Hospitals
Council member, Asia Pacific Hospice Palliative Care Network
Director, Department of Family Medicine, Buddhist Tzu Chi General Hospital
Director, Center for Faculty Development and Instructional Resources, Tzu Chi University
Deputy Director General, Bureau of Health Promotion, Department of Health, Taiwan
Attending Physician, Department of Family Medicine, Buddhist Tzu Chi General Hospital
Attending Physician, Department of Geriatrics, Taipei Hospital
Resident, Department of Family Medicine, National Taiwan University Hospital
Major Research Area
Family Medicine, Palliative Care, Community Health, Health Promotion, Medical Education
Self-organization and new organizations for health promotion and long-term care in the community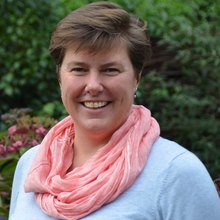 Mirjam DE LEEDE
Mrs. Mirjam de Leede-Brunsveld, MSc, is working since 2009 for Buurtzorg Netherlands. First as a district nurse and since 2015 as nurse practitioner. Before her time at Buurtzorg she worked in the Middle East as project leader of preventive care projects.
Working in the neighbourhood together with the patient and their own social network has been inspiring. Especially to provide holistic and patient centred care. Working together with other health professionals in the community has been vital in order to keep the patient (as long as possible) at home with good care and excellent cure. The focus has always been to give generalistic care but beside that she has specialized herself in oncology and palliative care in a home based setting.
Besides patient care, Mirjam also trains and educates colleagues on the job or in a classroom setting.
Abstract summary:
Buurtzorg is a pioneering healthcare organization established 12 years ago with a nurse-led model of holistic care that has revolutionized community care in the Netherlands.
Client satisfaction rates are the highest of any healthcare organization. Staff commitment and contentedness is reflected in Buurtzorg's title of Best Employer (4 out of the last 5 years). And impressive financial savings have been made. Ernst & Young documented savings of around 40 percent to the Dutch health care system.
Buurtzorg scaled very quickly across the Netherlands from 1 to 960 teams in 12 years. During this time Buurtzorg grew in other areas of care such as mental health, children and families and also supported other Dutch international care organizations to take on the Buurtzorg model of care. Collaboration is key to Buurtzorg's model of care and its operating model, resulting in Buurtzorg collaborating to find new ways of working and new areas of care, at home and internationally. As the model develops a global learning network is forming around Buurtzorg to share experience and knowledge.
Buurtzorg's model of care promotes self-management from both clients and nursing teams. Principles such as continuity, building trusting relationships and building networks in the neighbourhood are all important and logical for the teams. A team of 12 nurses are working together.
More about the Buurtzorg model, self-managing clients and self- managing teams will be worked out during the presentation.
Early childhood interventions – cooperation, networking and dialogue to support families in need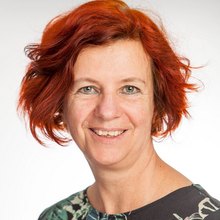 Sabine HAAS
Sabine Haas, Sociologist; since 1995 at the Austrian Institute for Public Health (now Gesundheit Österreich GmbH - GÖG); deputy head of the health and society department; head of the National Centre for Early Childhood Interventions.
After many years of work, first on HIV/AIDS and then on drugs and addiction, she has in recent years dealt mainly with the basics of (structural) prevention and health promotion, public health governance with special focus on strategies for intersectoral co-operation for health (in particular health target development and health impact assessment) as well as with the socio-economic determinants of health and the topic of health equity; since 2011 she has been intensively involved with the topic of early childhood interventions.
Abstract summary:
Regional networks to support families in need in early childhood are the core element of the Austrian model for early childhood intervention. The networks build on the available services of a region and reach out to families actively and systematically by sensitizing potential referrers. Over a longer period of time, family supporters assist the families mainly in the form of home visits and organize the necessary support services. Thus, cooperation, networking and dialogue with families as well as network partners are central.
Since 2015, regional early childhood intervention networks have been set up or expanded in all Austrian provinces according to the uniform model. At the end of 2018, 63 of the 116 political districts in Austria were covered by regional networks. The implementation is supported by the National Centre for Early Childhood Interventions, which promotes and supports nationwide coordination and networking, quality assurance of implementation as well as knowledge transfer and public relations work. Early Childhood Interventions are already anchored in numerous political strategies. Currently, there is an important focus on work towards sustainable and nationwide establishment.
The documentation shows a rapid increase in the number of families supported by the regional networks. The intended target groups are reached very well and in many cases pleasingly early: Many families enter the program during pregnancy or in the first months of life of the youngest child. Compared to the total population, (significantly) more single parents, families at risk of poverty and families with a migration background as well as main care-givers with a maximum of compulsory schooling are being reached.
According to the evaluation, the establishment of regional networks has already been very successful and the families as well as the family supporters see many positive effects of early childhood interventions. They observe an increase in available resources and a reduction in burdens; as a result, parent-child bonding and interaction improve and the development of the child is promoted. Resource-oriented support for families promotes a good basis of trust, relationship and attachment, which contributes to strengthening the family. Thus, dialogue is a way of empowering families in need.
Back to Agenda