In Memoriam Jürgen M. Pelikan
(21.1.1940 - 11.2.2023)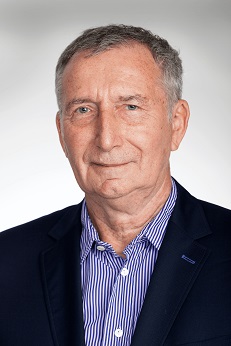 The International Conference Secretariat remembers the life and contributions of Univ.-Prof. Dr. Jürgen Pelikan, a leading figure in the initiation of the International HPH movement and Chair of the scientific committee for all International HPH Conferences. Jürgen Pelikan has directed international projects on HPH, has linked HPH to quality, sustainability, salutogenesis, and health literacy and produced numerous publications on these topics. He has died, aged 83. Our sympathy goes to his relatives.
Jürgen Pelikan was a retired professor of sociology at the University of Vienna, co-founder and director of the Ludwig Boltzmann Institute for the Sociology of Health and Medicine (1979-2008), scientific director of the first European Health Literacy Survey, Primary Investigator and Research Chair of the WHO Action Network on Measuring Population and Organizational Health Literacy (M-POHL), and many others. In 2017, he received the Grand Decoration of Honor for Services to the Republic of Austria for his outstanding achievements. Until recently, Jürgen Pelikan was Head of the WHO Collaborating Centre for Health Promotion in Hospitals and Health Care at the Austrian National Public Health Institute (Gesundheit Österreich GmbH).
With his scientific work on health promotion and health literacy, Jürgen Pelikan has contributed significantly to the European and international public health scene. His name and his work as an inspiring scientist, leader, visionary, consultant, and mentor will remain inseparably linked with the International HPH Network and its conferences.
Jürgen Pelikan's energy, inspiration and personality will be greatly missed and will leave a big gap. His vision of a health system oriented towards people and their comprehensive health will continue through the work of the International Conference Secretariat.